Students in the cold, Snals Confsal: deep concern
The union turned to the Councilor for Education Caveri to find out how the Region intends to solve the problem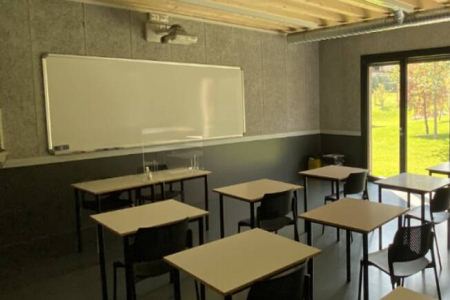 Schools without heating in the middle of winter and students forced to finish lessons early because the classrooms are unusable due to the excessive cold. The complaint comes from the Snals-Confsal of Valle d'Aosta.
The union reports two episodes in particular, both of which took place on Monday, which had consequences on the possibility of following lessons: the problems with the heating system at the Isiltp in Verrès and the electrical failure at the Edouard Bérard high school in Aosta which caused also in this case the absence of heating.
Snals Confsal expresses "deep concern about the two situations, both because heating problems had already become apparent in both institutions before the Christmas holidays, evidently without finding a solution, and because they would think of remedying them by reintroducing distance learning".
The union speaks of "serious responsibilities in the management of the school system by the regional administration» with the school managers «left alone» and addressed the regional education councilor Luciano Caveri with a few questions to find out how the Region intends to act.
"It is true – the union asks – that the maintenance of the system has been entrusted to a company based outside the Aosta Valley, which can guarantee the presence of its technicians only hours after reporting a problem ?". And again: «What regulation authorizes the use of distance learning and integrated digital teaching outside the cases of Covid?».
Snals Confasl asks teachers and school staff to «report all safety problems that occur in the school buildings where they provide services".
C.R.