Valle d'Aosta, Bonus Social: children and stepchildren of Mamma Region
A social contribution that turns into regional self-financing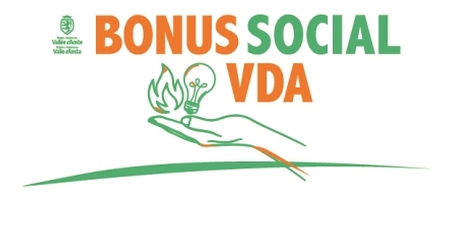 It is a sad story that I am about to tell you. The Autonomous Region of Valle d'Aosta in its immense generosity has created the Social Bonus for its citizens in economic difficulty. This social contribution was intended to help families with an ISEE of less than 20,000 euros to face the heavy increases in electricity and heating costs. All is well in intention: the bonus was to be disbursed by 15 December, but then the disbursement deadline was moved to 31 December 2022.
In the meantime, however, a monstrous mechanism typical of a banking institution is activated that wants to get the money owed back. The Region makes use of the possibility of deducting back taxes not paid by taxpayers from the bonus. The social bonus thus becomes a self-financing tool in a social context made up of many families who, with unchanged incomes and enormously increased expenses, certainly aren't sailing in gold. Thus a series of events is created. Those who were up to date with their payments receive the bonus reasonably quickly. The others instead find themselves waiting, waiting, waiting.
Taxes have to be paid, there's no arguing about that. However, it would be useful to ask oneself about a public administration that first approves a contribution presenting it as a "life preserver" to help those in economic difficulty in a very short time, but then, due to a political choice, delays payments for families gripped by the crisis. Families that counted on that "social bonus" to pay their bills and perhaps to spend a more peaceful Christmas.
Those who allowed this mess will surely have spent the holidays in the heat and with the tables set. Will they have thought for a moment about the promise made to give a drop of hope to many citizens of the Aosta Valley who live in poverty? This bonus, even if sleazy deducted from unpaid car taxes and more, would have made Christmas easier and warmer for many of them.
I tried to contact the regional offices responsible for the Social Bonus, but no one was available. A behavior in line with that held by this Giunta since it took office: interviews only if agreed, no press conferences (for example the weekly government conference suspended during the early stages of the Covid-9 emergency was never reinstated), only self-celebrations disguised as meetings with the media. Possibly avoiding questions, because you don't like them.
On the one hand those who drink glasses of Prosecco to pass the time, on the other families who are still waiting for a bonus that has very little "social media" and are satisfied with glasses of water, dreams of better times, hopes of a government made up of courageous people who are aware of being at the service of the Aosta Valley people.
Marco Camilli