Prevention and control of the territory among the priorities of the new questore of Aosta
Carlo Musti, 61, is in his first job as Quaestor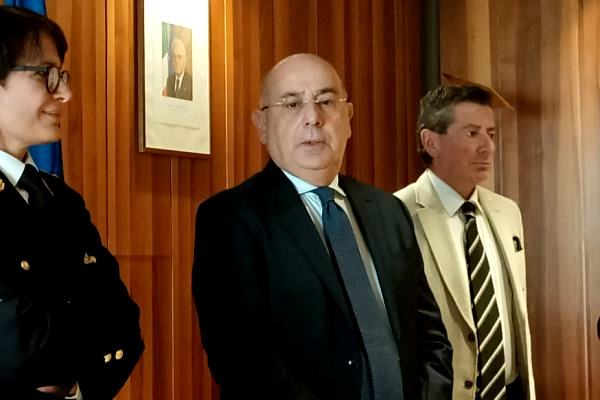 Carlo Musti, 61 years old from Rome, is the new Quaestor of Aosta. The handover with Ivo Morelli officially took place on Monday and immediately afterwards the new commissioner had a first meeting with the main regional institutional offices, starting with the president of the Region and prefect Erik Lavvaz.
"This is my first job as Quaestor," he explained in the first meeting with the regional information bodies today at the Police Headquarters. Musti had already been to Valle d'Aosta years ago when he worked in the inspectorate of the Chamber of Deputies to accompany a president of the Chamber. The job assignments then sent him to Mantua, back to Rome and also to Verona to direct the railway police department of Verona and Trentino-Alto Adige, his last assignment before reaching Aosta.
Enhancing the prevention and control of the territory through a widespread knowledge of its dynamics will be one of the priorities for the new Quaestor. Fundamental to this will be to deal with the territory and the mayors of all the Municipalities. The one from Aosta has already met him and the presentations with the other first citizens will take place from next week. Important, underlined Musti, is also contact with citizens to better understand the Aosta Valley area and its characteristics in order to focus even more on prevention.
Another priority, explains Musti, is the «care of personnel and improving working conditions if necessary. The work of the policeman is beautiful and fun, but demanding». The staff of the police headquarters is currently sufficient thanks to the recent arrival of eight probationary agents plus two effective agents and in these days the questore will present himself to the traffic police, the border police and other specialties.
During his tenure in Aosta Musti will be joined as a "right arm" by the vicar Giorgio Bacillieri, a "prepared person", and by the head of the cabinet Mariateresa Pino, "a well-formed and prepared team".
Elena Giovinazzo