There is still a political clash over the electoral consultative referendum
After the urgent convening of the First Commission, PCP accuses Lega and UV of looking for "pretexts" not to consult the Valle d'Aosta on the modification of the electoral law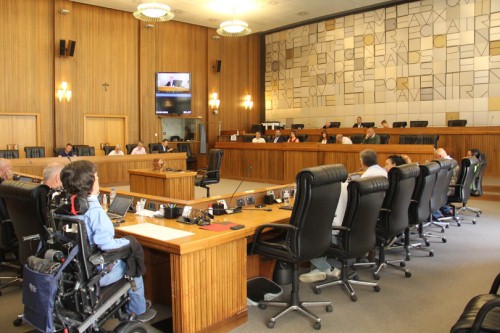 The "Institutions and Autonomy" Commission of the Regional Council returned to deal with the consultative referendum on the regional elections in an emergency meeting convened yesterday, Wednesday.
«We convened the Commission at the request of the Lega Vallée d'Aoste group and we decided to transmit to Professor Luciani, consultant of the first Commission, the opinion of Professor Morrone, a partisan consultant appointed by the Progetto Civico Progressista group who, several times, referred in the Luciani's declarations in his document», explains the president of the Commission, Claudio Restano (GM).
The two experts delivered opposing opinions to the Commission on some fundamental questions relating to the referendum and, receiving the opinion of Prof. Morrone, the Commission consultant "will be able to formulate, if he deems it appropriate, clarifications regarding what he has stated". According to Restano, this is "a dutiful step" in view of the discussion of the referendum question in the regional council next week.
In this way, Restano says, the assembly will be able "to discuss without residual doubts, with clarity and serenity on a delicate and complex matter that must be faced with an open, loyal dialogue, aimed at obtaining the maximum possible sharing".
The Progetto Civico Progressista takes the opposite view, considering the urgent convocation to be «yet another episode of the frantic search by the various regional councillors, in particular of representatives of the League and of the Union Valdôtaine, to find pretexts for not consulting the Aosta Valley population on a crucial issue such as that of electoral reform".
The PCP considers the transmission of the opinion formulated by prof. Morrone. The decision on the consultative referendum «is up to the Council and cannot be resolved through a merely theoretical discussion between constitutionalists. The choice has a strictly political nature and the councilors must decide whether or not to give the citizens the floor», concludes the PCP.
Marco Camilli